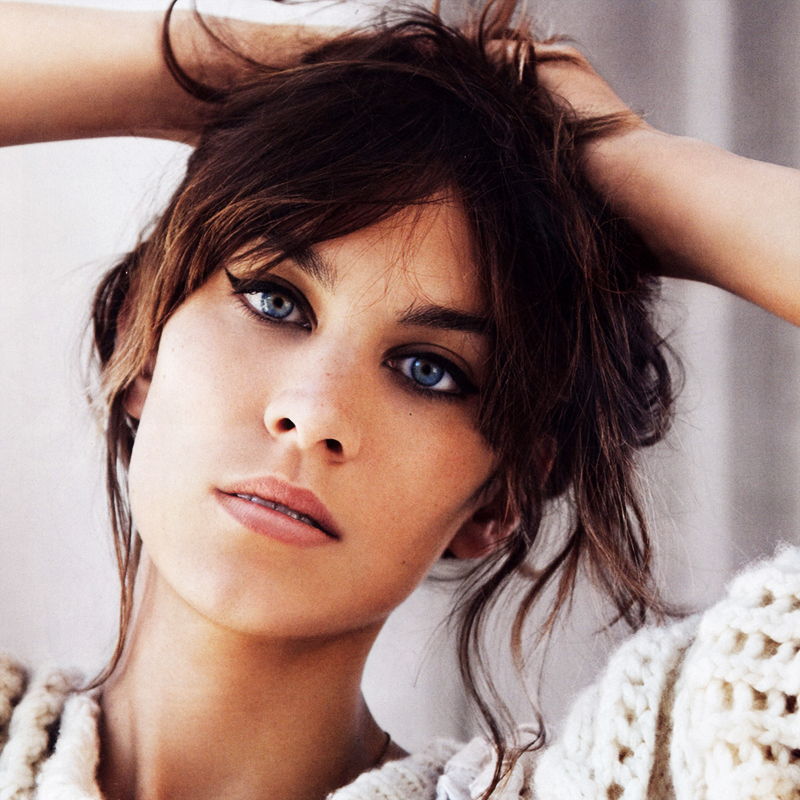 ... or why Alexa Chung is my new style inspiration
Alexa Chung is a half-British half-Chinese tv-shot host and model. I will be real, I haven't seen very many of her music interviews or anything like that. People seem to love her or hate her based on their interpretation of her personality via her hosting gigs, but I mostly interpret her through her personal style, which to me seems very distinct, and so I like her. I don't think she's very much of a trend-chaser, she just throws things together in a way that feels fresh and comfortable and suiting her current mood. Her style feels accessible; there's not one forced, set theme to any of it. The main consistency is an element of unkempt-ness.
Okay, and there is always an element of "they remind me of me, in some way!" when we chose our celebrity style inspirations. Vanity, vanity. In this instance, Alexa and I have the same haircut and skinny legs.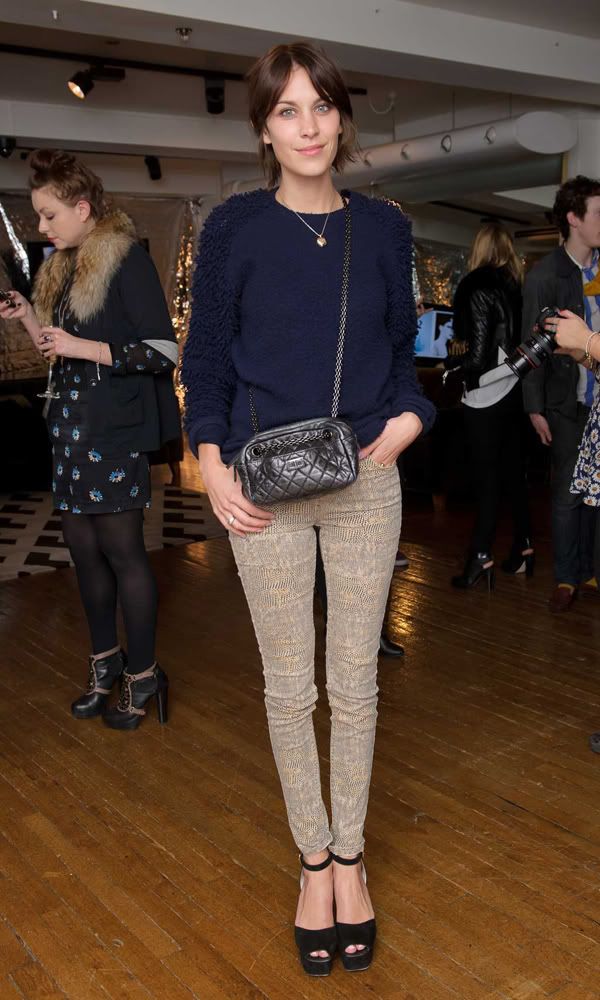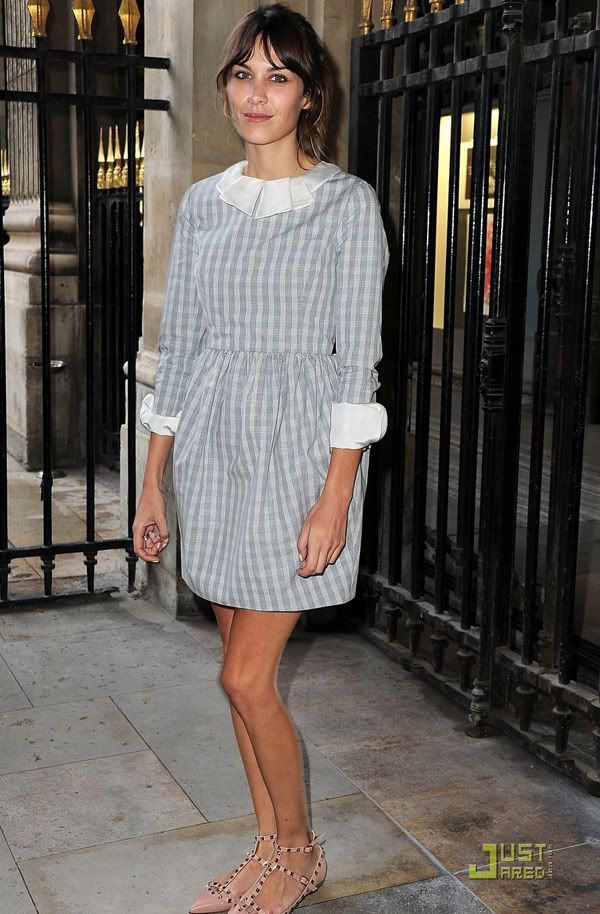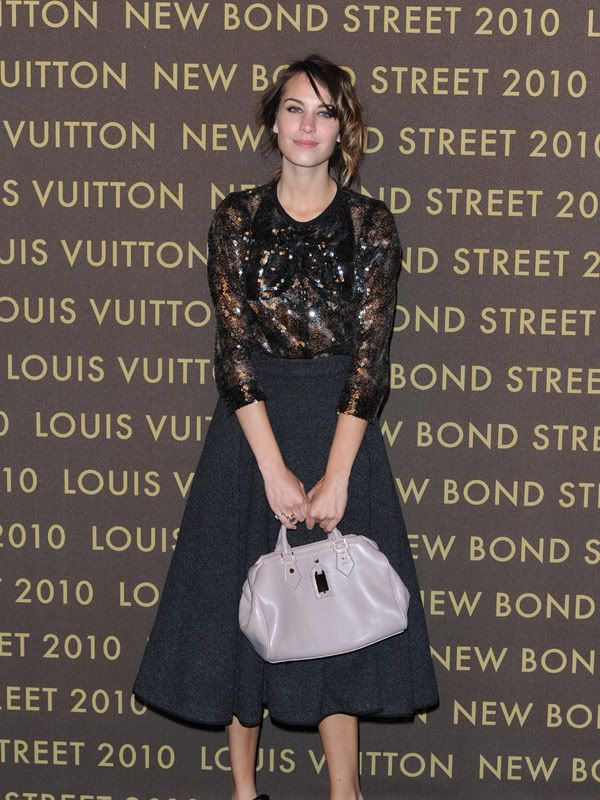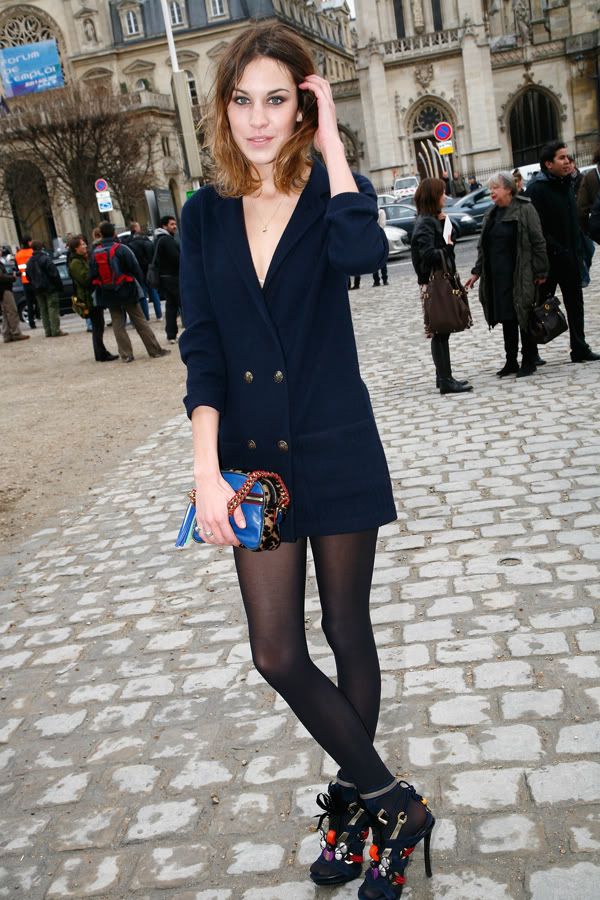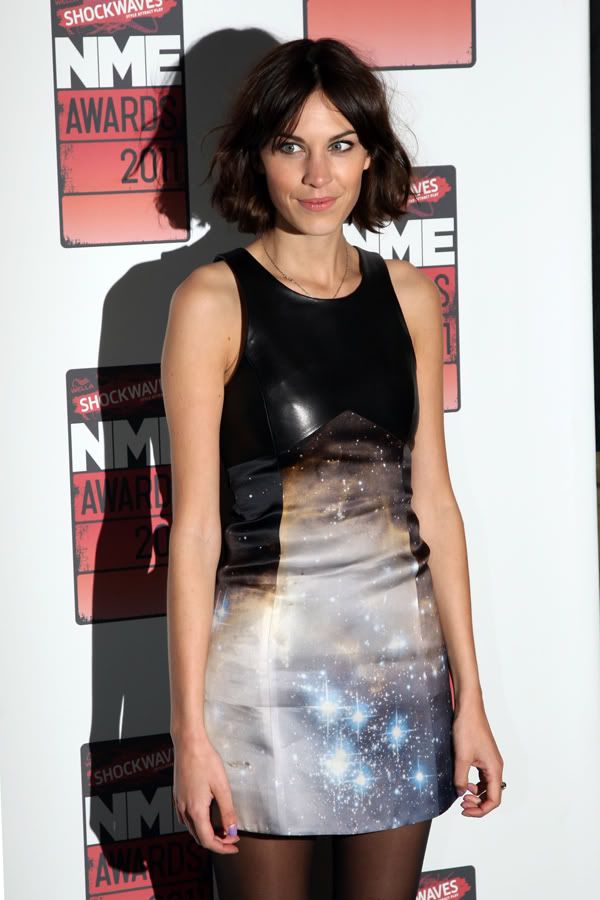 My other obsession right now in terms of fashion is Julia Sarr-Jamois, fashion editor of
Wonderland magazine
and a mainstay on street style fashion blogs.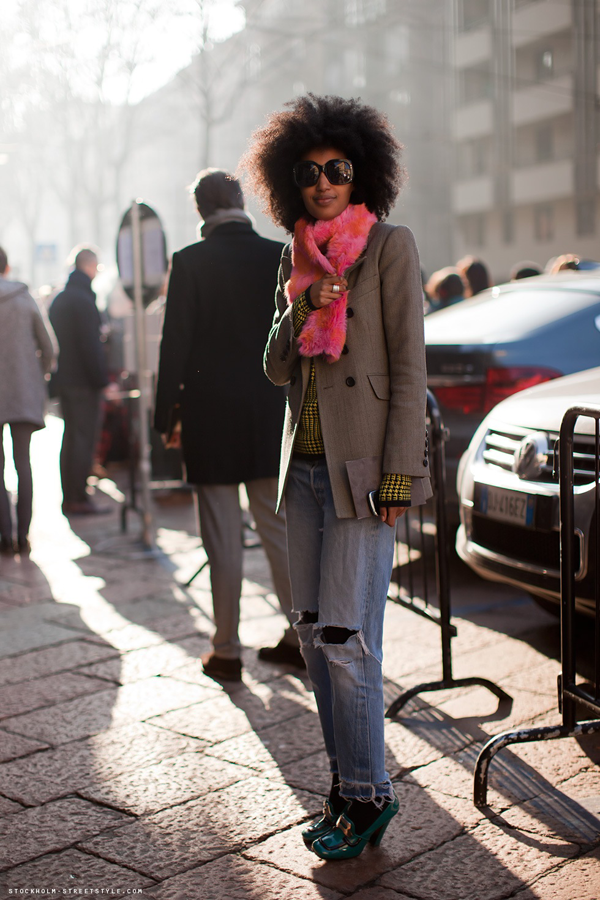 Oh and hey it's NYFW! I am not really in love yet with any collections but Helmut Lang, and I swear I don't have that weird bias against New York designers that so many people who talk about fashion on the Internet like to evince. For instance I was really looking forward to Jason Wu, but I was not feeling his Fall RTW at all.