It's only February but I'm already thinking spring. Here in the Northeast we've had an unusually mild winter. Last week the weather reached the 60s and we've only had one instance of actual snow since November. While I love that winter's chill affords me the ability to layer, I hate shoveling out my car more so I am not complaining. What does spring mean to me in terms of style? Well let's get down to it.
I am not actually a very big fan of pastels; I would prefer a bright solid color or plain neutrals black, grey, white, and brown. But I do like the sheer/see-through trend which I think comes off as equally delicate and spring-appropriate. There is nothing I love more than a button-up blouse, especially if it is sheer. I would be cool with everything being transparent.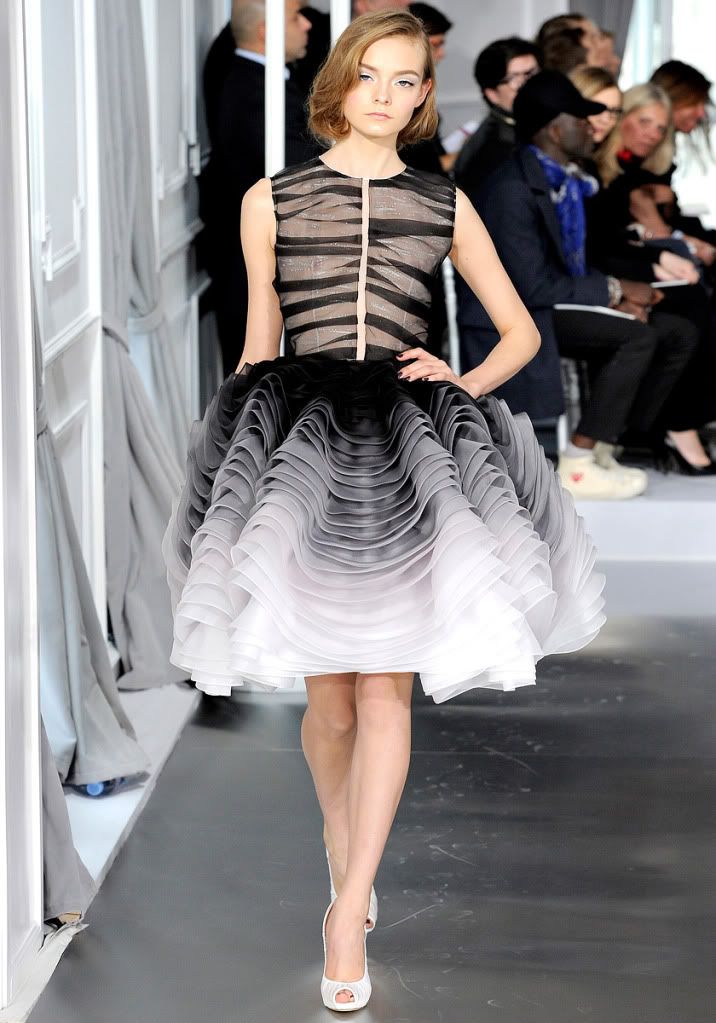 Inspiration: Dior spring runway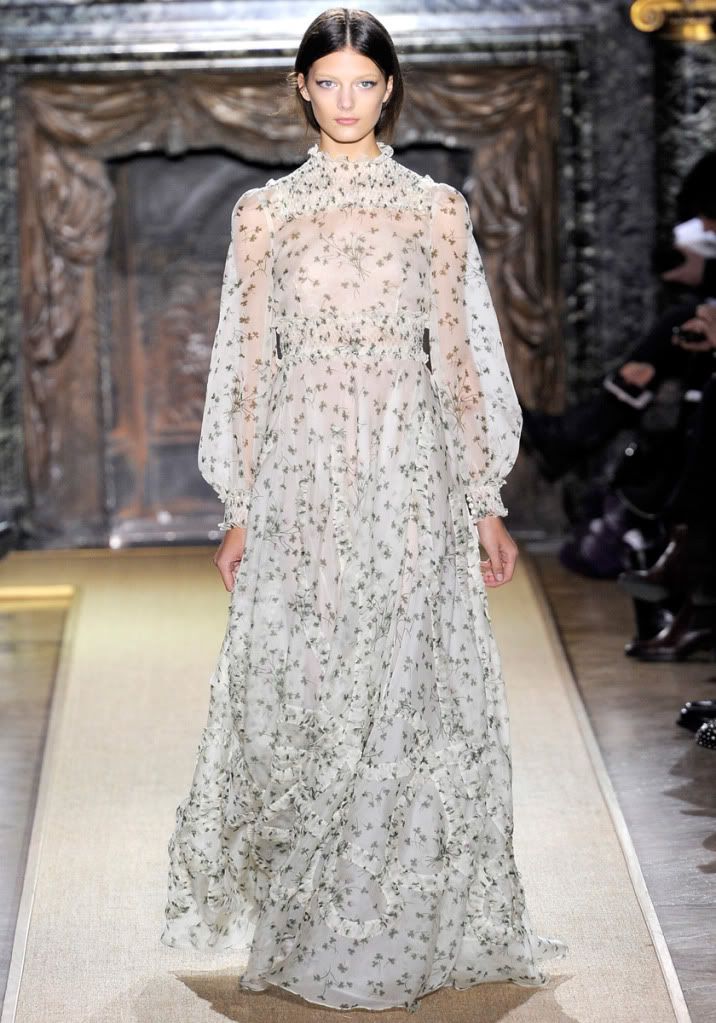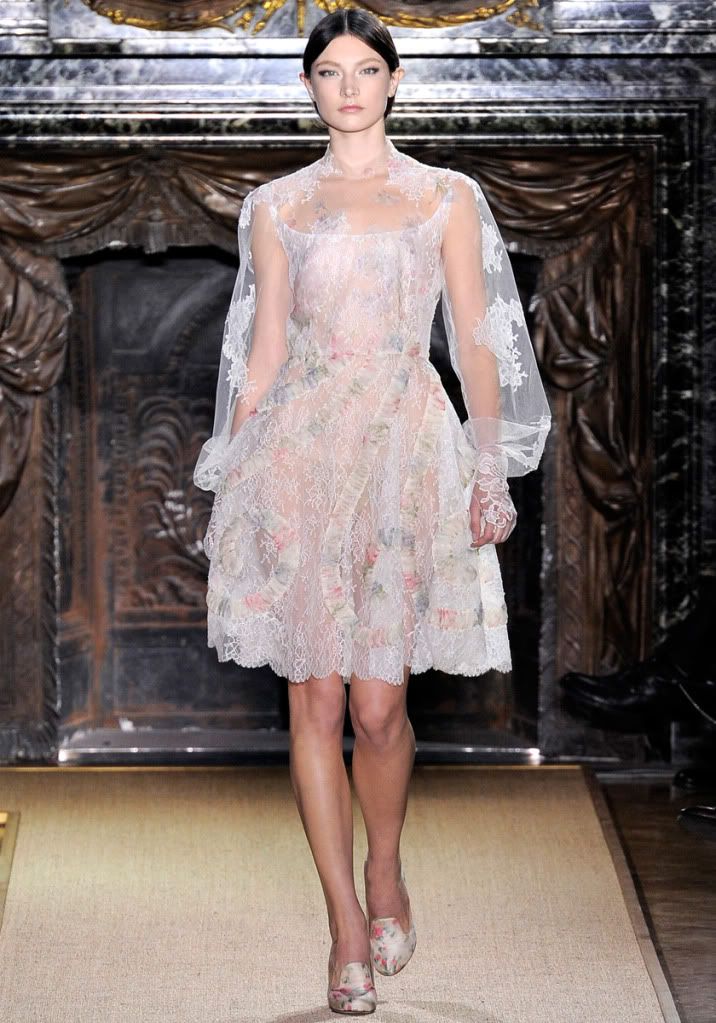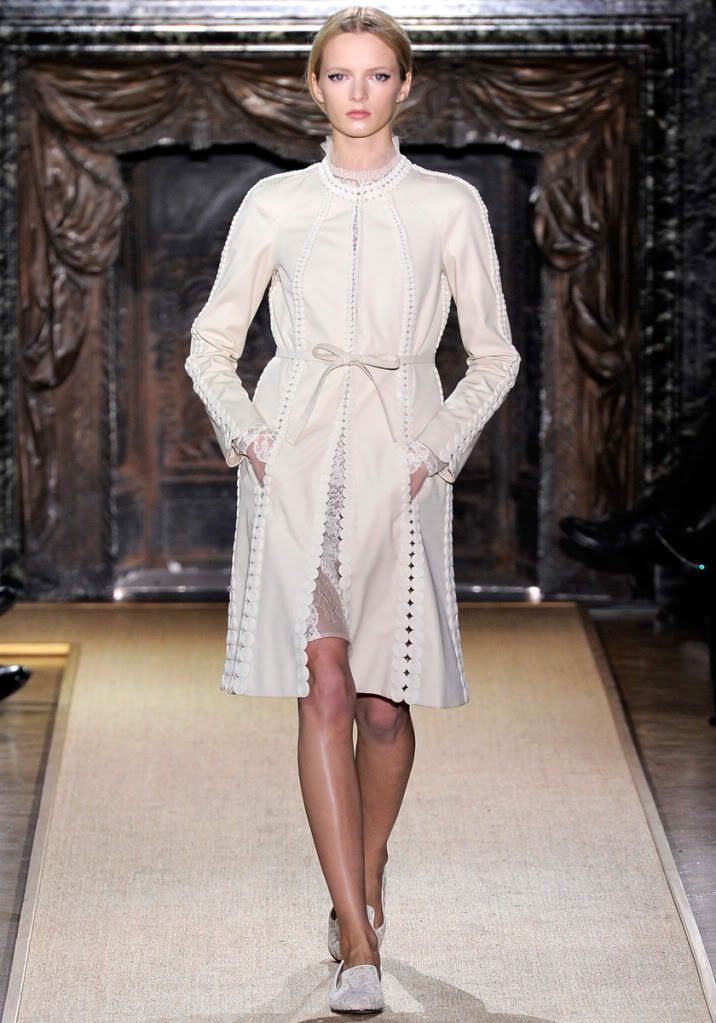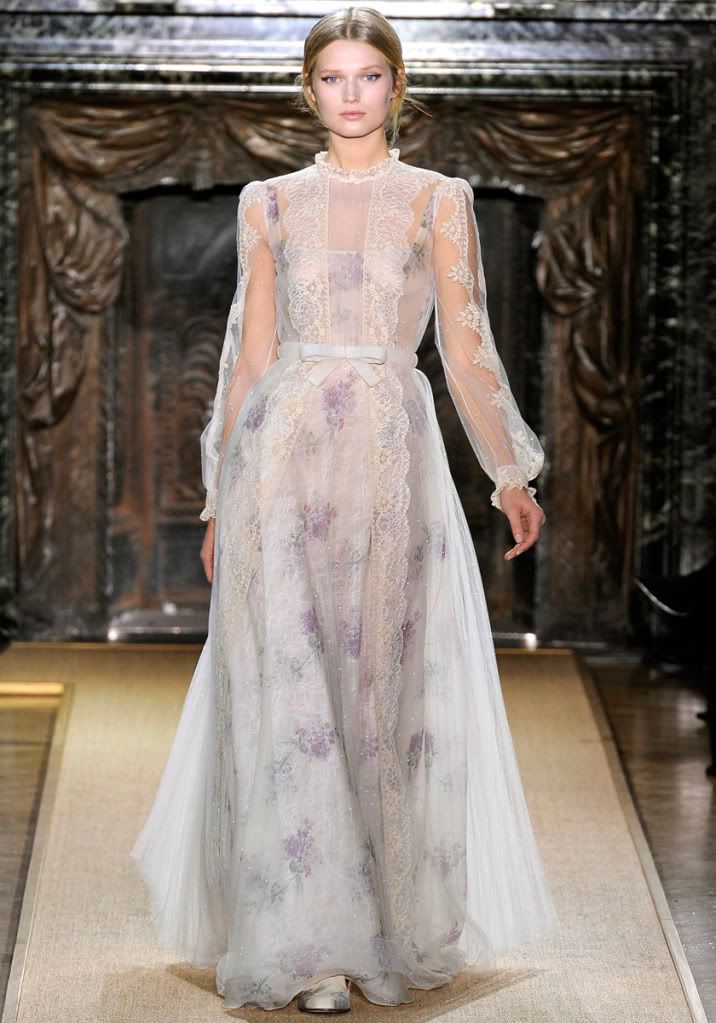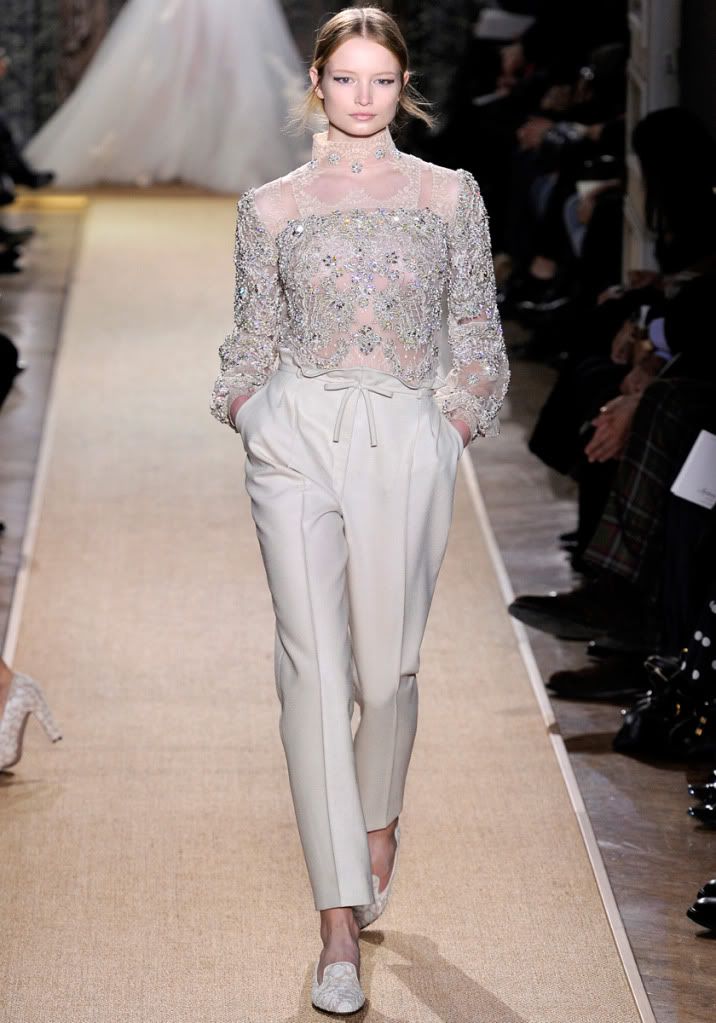 Inspiration: Valentino spring runway
(I will admit to loving that pastel-y lighter shade of blue that was at Chanel, though. I wish the collection had used more of it!)
My spring shopping so far though has been all about blouses and brogans. I did a major closet cleanout recently and many shoes got the boot (haha sorry), so I'm looking for stylish replacements. And honestly, I can never have too many button-ups. They're like my equivalent of the t-shirt.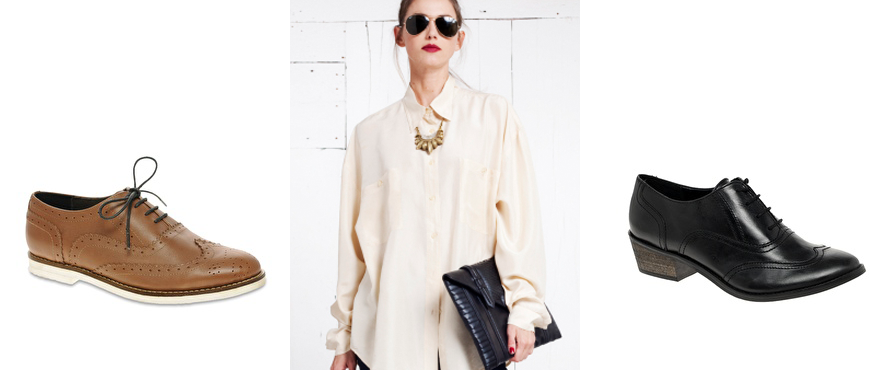 a, b, c
Also, I recently chopped off my hair. It was really long; enough to send the ponytail off to
Locks of Love
. All the while my hairdresser kept saying, "I can't believe you're doing this! It's such a big step!"
I've always had long hair, except for a few years when I was in elementary school, so I'm still getting used to the lack of length. But I love it. No regrets. My hair has bounce now. It looks so much healthier. It feels like I have shed some dead weight. I'm having fun styling the bangs, too. Never had bangs before either, at least not straight-across bangs.
It does feel strange to flip through magazines and see all these hairstyles that I can no longer manage with an above-my-shoulder cut, so I've also been collecting photos of ladies rocking short haircuts for my inspiration.
Lastly, the soundtrack for your February needs to be the new Wild Nothing single, "Nowhere", featuring Andrea Estella of Twin Sister.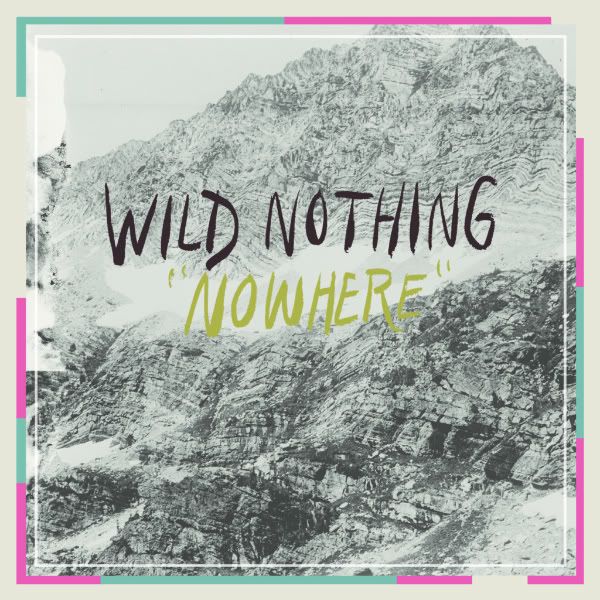 You can legally download for free
HERE
and get ready to purchase the 7"
HERE
.