Paul Smith is one of my very, very favorites for how his designs are modern, and elegantly masculine, but always with the right lightness for the female shape. For his Fall RTW, the models were walking with black-rimmed glasses and pulled-back hair--a sort of geek-chick celebration that ticks all my boxes. (I wear black-rimmed glasses!)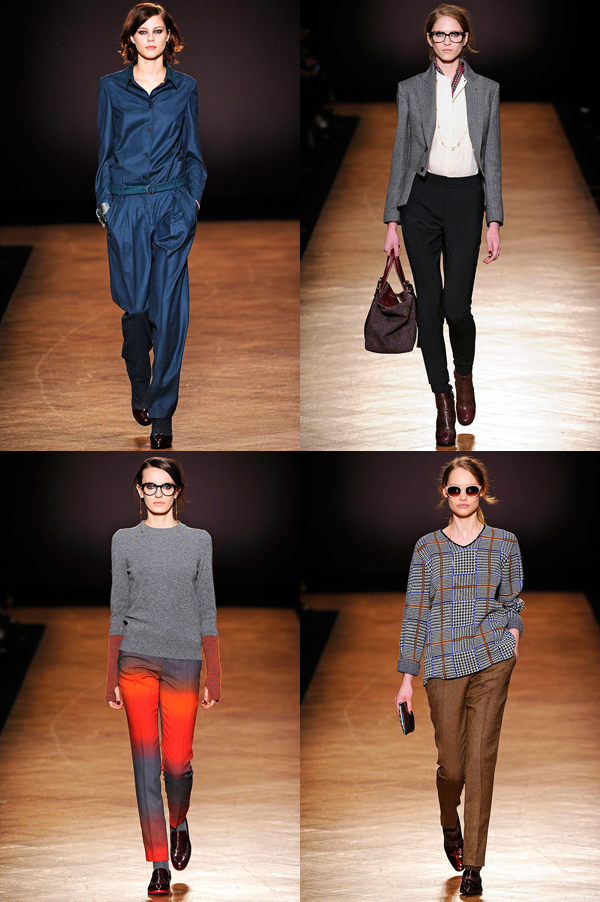 My favorite look of all so far though is probably this from Christopher Kane: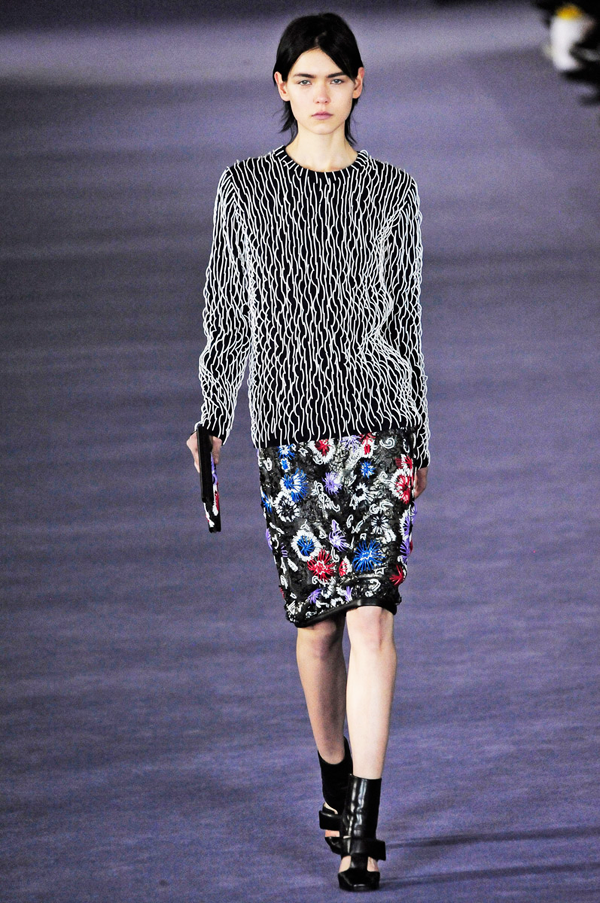 Anyway, I look forward to getting a lot more personal with y'all soon. Think thrifting, since I'd like to have much more of my own style on display here. I had my first outfit photos taken the other day and it was a struggle because I am so unphotogenic. I put my hands in my pockets. "No don't do that! Not flattering!" I scowl. "You look like you have a stomachache. Smile!" And so. We'll see.